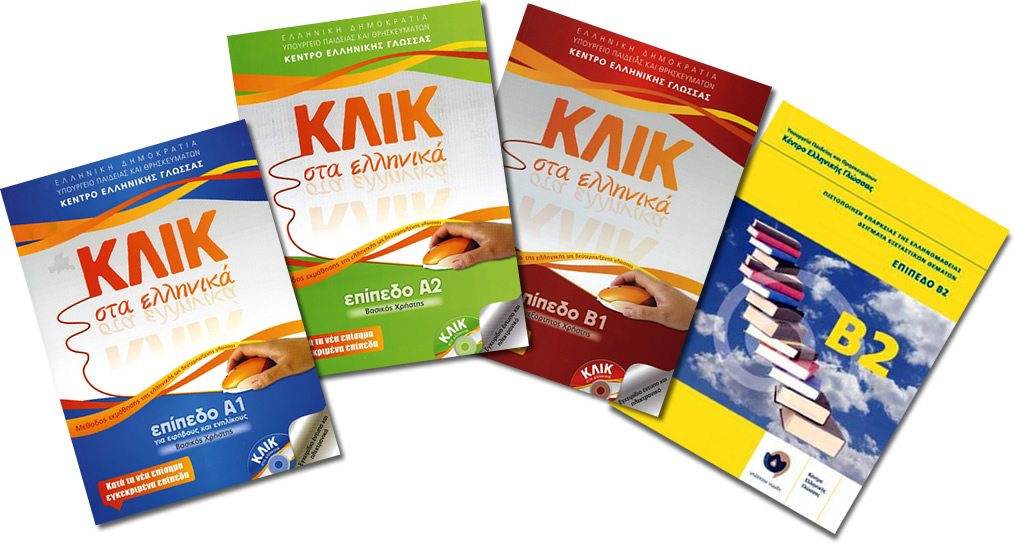 ΑΝΑΚΟΙΝΩΣΗ ΚΕΝΤΡΟΥ ΕΛΛΗΝΙΚΗΣ ΓΛΩΣΣΑΣ
Πωλήσεις των εκδόσεων του ΚΕΝΤΡΟΥ ΕΛΛΗΝΙΚΗΣ ΓΛΩΣΣΑΣ στο εξωτερικό.

Για τις επόμενες παραγγελίες σας είμαστε στην ευχάριστη θέση να σας ανακοινώσουμε ότι το ΚΕΓ έχει κάνει συμφωνία με το όμιλο SNBC (Bibliagora.co.uk) και οι κάτοικοι εξωτερικού μπορούν πλέον να παραγγέλνουν τα βιβλία ΚΛΙΚ ΣΤΑ ΕΛΛΗΝΙΚΑ στην ιστοσελίδα https://klikstaellinika.com
KlikStaEllinika.com is dedicated to providing customers worldwide with one of the best methods of teaching and learning modern Greek, the Klik Sta Ellinika (Click on Greek / Κλικ στα Ελληνικά) series by the Centre for the Greek Language (ΚΕΝΤΡΟ ΕΛΛΗΝΙΚΗΣ ΓΛΩΣΣΑΣ).
We are members of SNBC Group and BIBLIAGORA Network and exclusive distributors of the KLIK STA ELLINIKA series of books. We serve thousands of customers worldwide, retail and wholesale by offering a fast and reliable service with a sensible discount policy.
We are committed to promoting the Greek language worldwide by delivering only the best quality Greek language books and educational material.